About Karen Booth
Qualified Gestalt Psychotherapist, Counsellor, NLP Practitioner, Group Facilitator, Trainer, Registered Nurse and Phone Crisis Counsellor.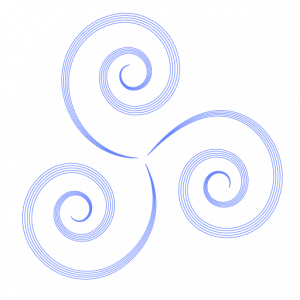 Karen currently has private practices on the Central Coast and in North Sydney offering individual, couples, and group therapy. Karen also offers online therapy and professional training sessions.
Karen also works as the Grief & Trauma Counsellor at 'The Glen' – a drug and alcohol recovery centre for men on the Central Coast, and works with clients at ACON in Newcastle. Karen has been a counsellor with Breast Screen NSW and as a counsellor and facilitator at QUEST for life programs.
Treatment Approaches
Gestalt Therapy is a form of counselling which has a holistic framework that appreciates the individual in their entirety. As a Gestalt therapist Karen understands the interconnectedness of the past, present and future and also the physical, emotional and spiritual nature of the client.
Ways of being and relating with self and others are explored in the here and now. Karen works in a dynamic way through an experiential, existential and relational framework recognising and changing life patterns rather than just a 'talking about" therapy.
Karen also uses Neuro-Linguistic Programming (NLP) to explore the relationships between how we think (neuro), how we communicate (linguistic) and our patterns of behaviour and emotion (programmes). NLP is a powerful change management tool that transforms the way people think and act. NLP can help by: Learning to influence emotional and psychological states; Replace negative behaviours and habits with positive ones; Transform the way people go about everyday tasks.
Becoming more aware of impact on others and how to manage your behaviour for optimal results and better understand your own motivations, needs and behaviours and use these positively to have the greatest impact.
---
Karen bases her therapeutic relationships with clients on mutual respect and curiosity rather than being the expert.
The client is the expert and is encouraged to access their own wisdom.
Karen lives on the Central Coast with her partner and her three four legged children Shania, Million and Versace. Karen enjoys Scuba diving and her own self development and assisting others on their own personal growth and journey to wholeness and health.
Education & Credentials
QUALIFICATIONS:
Masters of Gestalt Therapy (GTS)
Adv Dip G.T (TGI)
NLP practitioner (IT)
Phone and crisis counselling (Lifeline)
Cert IV in work place training and assessment
Post grad dip clinical teaching (UNE) completing
Registered Nurse
PROFESSIONAL AFFILIATIONS:
PACFA AND GANZ: Clinical 22268
ACA: level 3
ABN: 23 513 591 450
Medibank private provider no: 126386W
Work cover provider no: 15399